Relationships are not easy and when you add the spotlight of celebrity into the mix, for some reason, those relationships seem to deteriorate faster. That's the case for many of Hollywood's best and biggest and Olivia Munn knows this firsthand. The 40-year-old actress has been linked to several high-profile guys, and there are a few of Olivia Munn's ex boyfriends who did her dirty. 
For the most part, Olivia Munn's ex boyfriends and current love interests are kept private.
The Newsroom actress isn't one to share too much about her personal life with reporters, fans, and critics. It's not that she's so private that her dating history isn't know, it's just that she's not one to keep everyone super up to date on her dating life.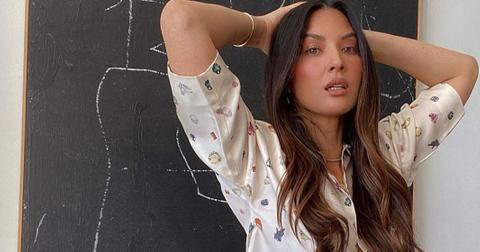 She has, in the past, commented on rumors that have circulated regarding her relationships. In 2018, she addressed the rumors that she was romantically involved with Chris Pratt, shutting them down and sharing a text message she had with Chris' then estranged wife, Anna Faris. (The two were separated at the time and have since divorced. Chris is remarried to Katherine Schwarzenegger.)
"Sooo… I would never respond to random tabloid stories, but since we know each other I wanted to reach out to you personally to tell you the story about me and Chris dating has 0% truth," Olivia texted to Anna back in 2018, which she shared via her Instagram Story according to Us Magazine. "I'm sure you already know it's not true, or maybe didn't care either way, but I just wanted to reach out personally to tell you it's not true. Anyway, I hope you had an amazing holiday and an even better 2018." 
So while she has denied rumors in the past, there are some relationships that Olivia went public with, and here's what we know. 
Source link